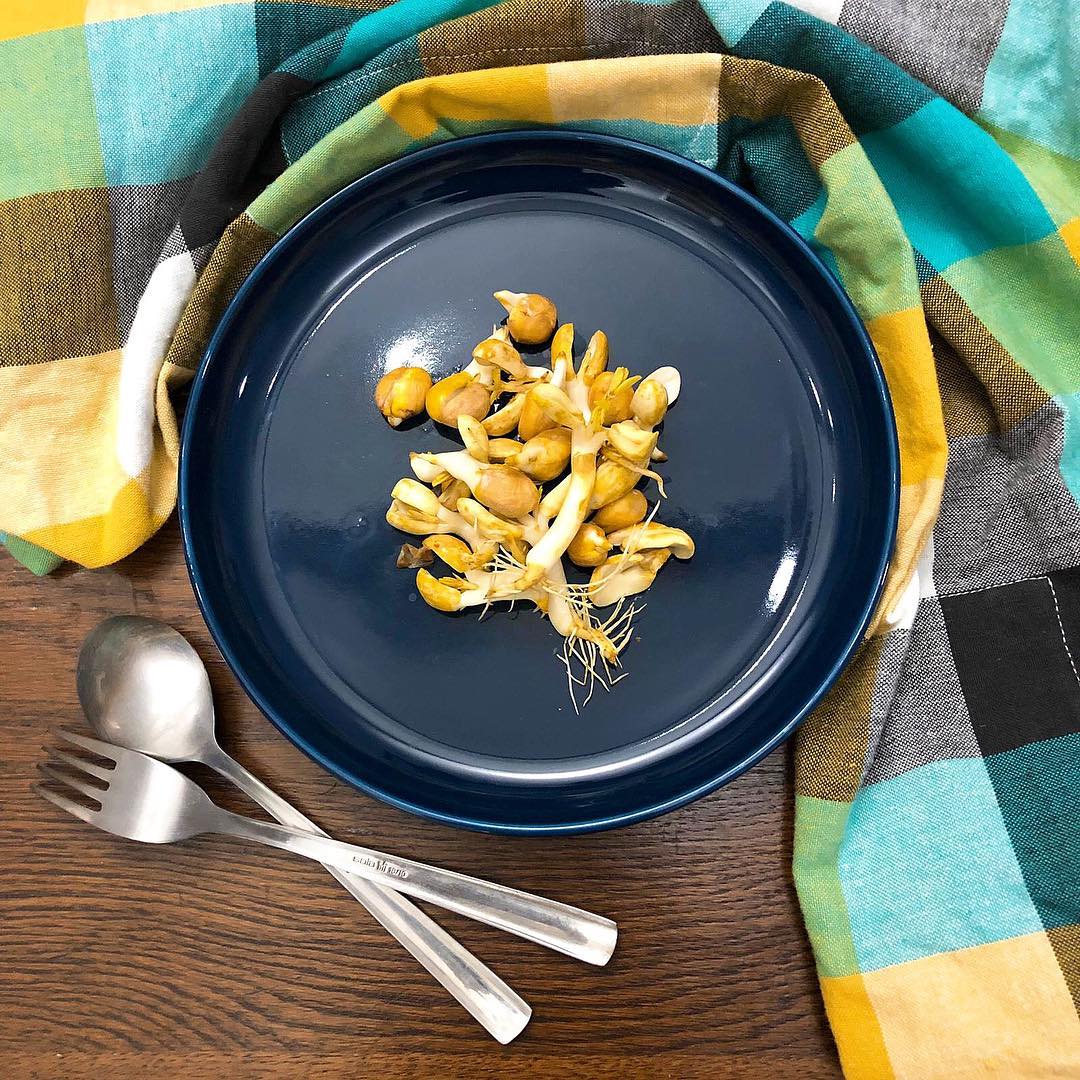 Many of us should have eaten peanuts before but have you ever tasted their sprouts? They are delicious. Also, their nutrient contents are very different from peanuts.
Peanuts are healthy and commonly seen in different cuisines. There are 20 – 25 grams of protein in every 100 grams of peanuts, which is 1.5 times of protein content comparing to eggs. Peanuts are also known as long living fruit. They contain rich minerals, protein, fat and vitamins, which made them a good supplement for human.
Peanut sprouts are shoots of germinated peanuts, sprouted peanuts have lower fat content and a significant increased level of resveratrol. Resveratrol is a powerful antioxidant that reduce the risk of cancer and cardiovascular disease. Other than peanuts, resveratrol is notably found in red wine.
How to grow peanut sprouts?
To grow peanut sprouts, we have to use fresh and raw peanuts that are harvested within a year. The skin of unshelled peanuts are much thicker compare to other seeds commonly used for sprouting. So normally, we have to soak them and plant them for a longer time.
To shorten the soaking time and make peanuts grow better, we have discovered a little trick that proved working.
The trick is to first soak them with hot water (around 40 – 45c) for 10 minutes then pour the water away. Normally, peanuts are advised to grow on tray instead of in jars, but we can still use sprouting jars to grow peanut sprouts, just like what we did with other seeds.
Here is the detailed instruction:
1. Put the peanuts (around 25 pcs) into the jar.
2. Soak the peanuts with 3/4 jar of warm water for 10 minutes, then pour the water out.
3. Add cold water (around 20c) to soak the peanuts for 12 – 20 hours and drain it thoroughly afterwards.
4. The best temperature to grow peanuts are 25 – 30c, so set the jar under shades (the darker, the better, you may cover it with cloth or place it inside cupboard).
5. For the next 8 to 10 days, rinse it with cold water two to three times daily, and drain it thoroughly (you can place the jar at tilting angle to keep the peanuts out of water).
6. Harvest the peanuts sprouts when they grow up to 1 – 2 inches, or no later than 10 days.
Peanut sprouts are delicious, they can be eaten raw in salads and sandwiches or cooked in stir-fries, soups and other dishes.
Want to learn more about sprouting?