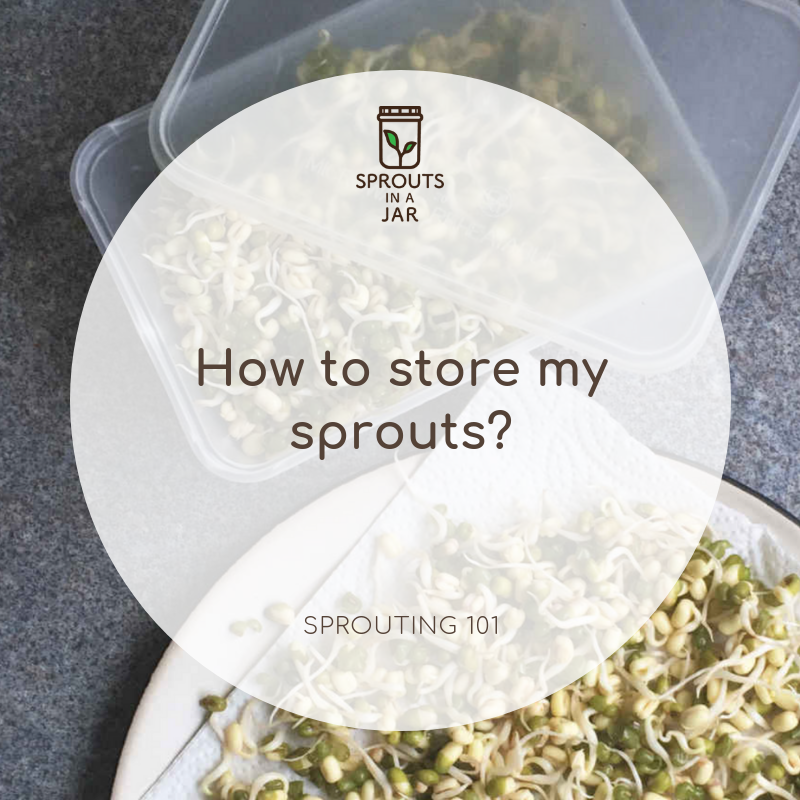 Wonder how you should store your sprouts?
The key takeaway is do keep them dry. There is no quicker way to kill your sprouts and microgreens than to refrigerate them wet, so make sure that they are reasonably dry before refrigerating.
After harvesting your sprouts, you may either spread them on a paper towel to remove all excess moisture or let them sit in a strainer for 8-12 hours after their final rinse. Your sprouts should feel dry to the touch afterwards.
Sprouts treated this way can normally be refrigerated in an airtight container for up to 5 days or more, but we still recommend you to eat them as soon as possible. After all, the fresher is always the better.
Want to learn more about sprouting?