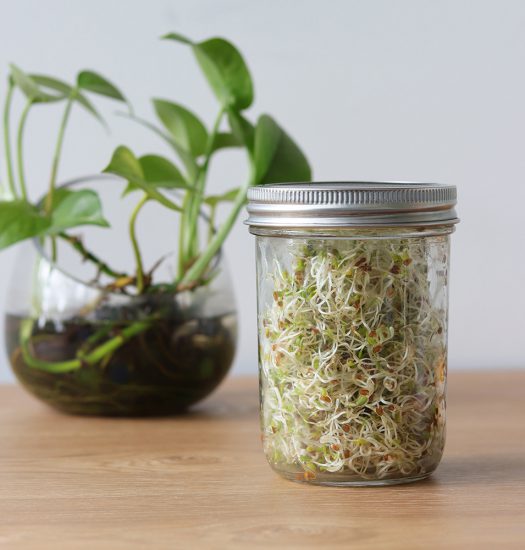 Learn How to Sprout
1. Soak 8-10g of seeds in lukewarm water in our jar for 8-12 hours out of direct light, ensure that the seeds do not flow.
2. Rinse and drain the remaining water from the jar and place it back out of direct light.
3. Rinse twice a day under running cool water to remove mould spores. Swirl and shake gently for 10 to 20 seconds before draining thoroughly. Repeat this process for 3 to 6 days to keep your sprouts happy ????
4. On the day of harvest, expose your sprouts under lights for at least 15 minutes to let leaves turn green.
5. Harvest, rinse and enjoy your sprouts.
6. Store in the fridge and enjoy your sprouts within 2 to 3 days in salads, sandwiches, wraps, smoothies, soups and stews.