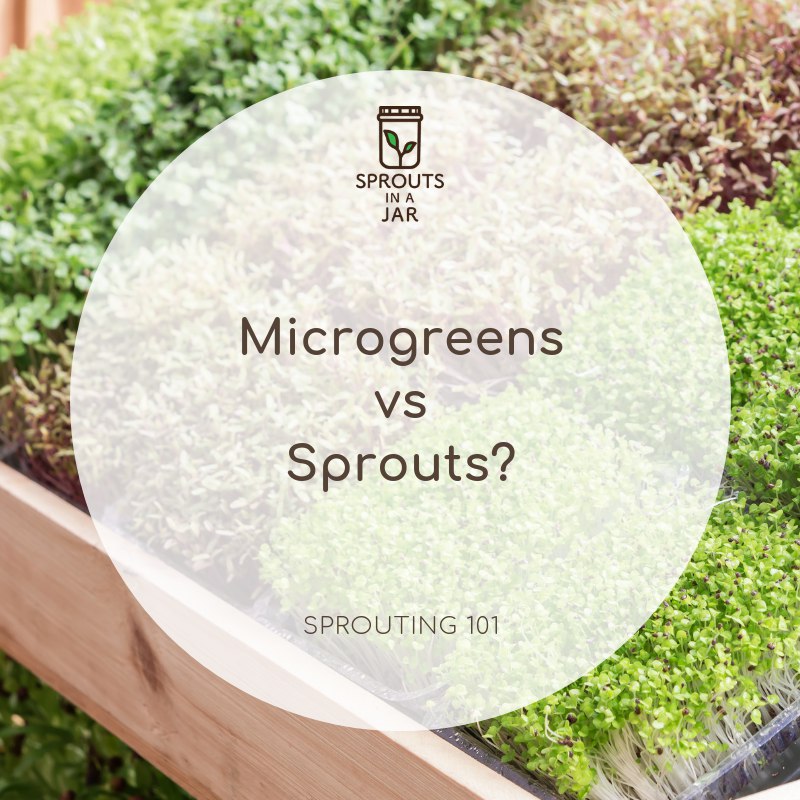 Microgreens are the most nutritious stage of plants in terms of minerals. They are more concentrated in nutritional value than their mature plants and sprouts. This is a result of the photosynthesis process which produce chlorophyll and chlorophyll is a surprisingly rich source of minerals and vitamins.
However, sprouts have their own nutritional benefits too. They are generally easier to digest, taste less bitter and sometimes contains higher level of certain micronutrition. For instance, broccoli sprouts contains more sulforaphane than microgreens do, which make them a better cancer fighter.
Although both microgreens and sprouts are harvested during their early stages of growth, they are differentiated by the harvest time. Normally, it takes round 3 to 6 days for sprouts to grow and 7 to 14 days for microgreens to grow.
There are also other differences, which include:
Most sprouts grow better without light, while microgreens crave sunlight for photosynthesis.
For the same type of seed, microgreens contain more fibre than sprouts.
Sprouts can normally be eaten with their seeds and root while we only eat microgreens' leaves and stems.
Sprouts are good for stews, salads and stir-fries while microgreens are better for garnishes and salads.
When put in the fridge for storage, sprouts with roots have a longer shelf life compare to microgreens that are completely trimmed from their roots.
Want to learn more about sprouting?