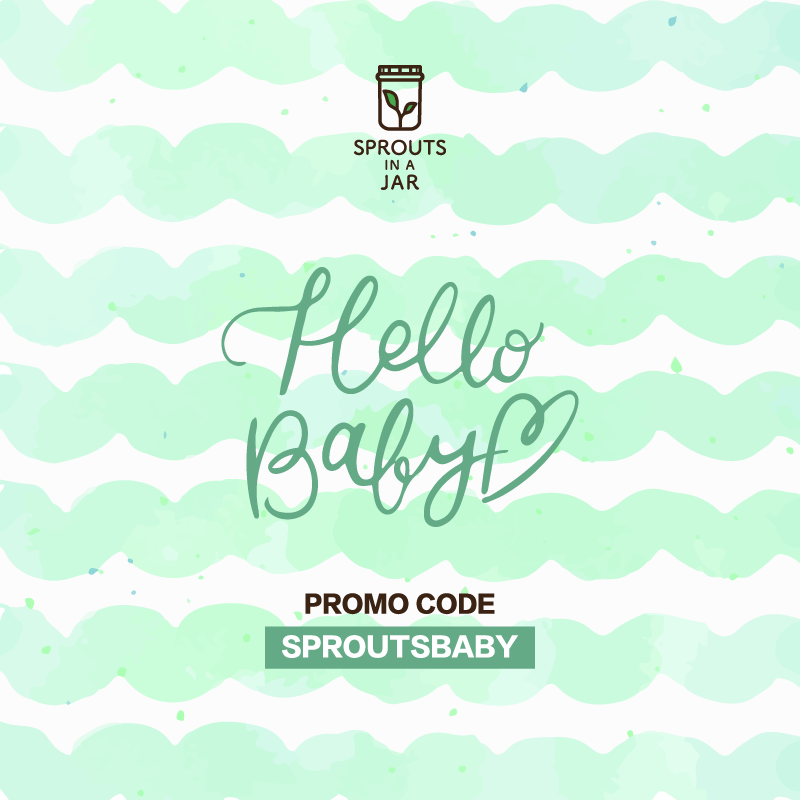 Dear Valued Customers,
Thank you for your continued support to Sprouts in a Jar. We are so happy to announce that one of our founders, Sarene, is welcoming a newborn soon. Please note that we will have to suspend product shipping during the following periods:
March 7 – 20

April 27 to mid-May (to be confirmed)
Any purchase during these periods will be dealt with on the day after the vacation.
To spread the love, here is a coupon code "SPROUTSBABY" you can use to get 10% off from any order above $200 and a pack of random seeds will also be given as an extra gift.
Thank you for your patience.