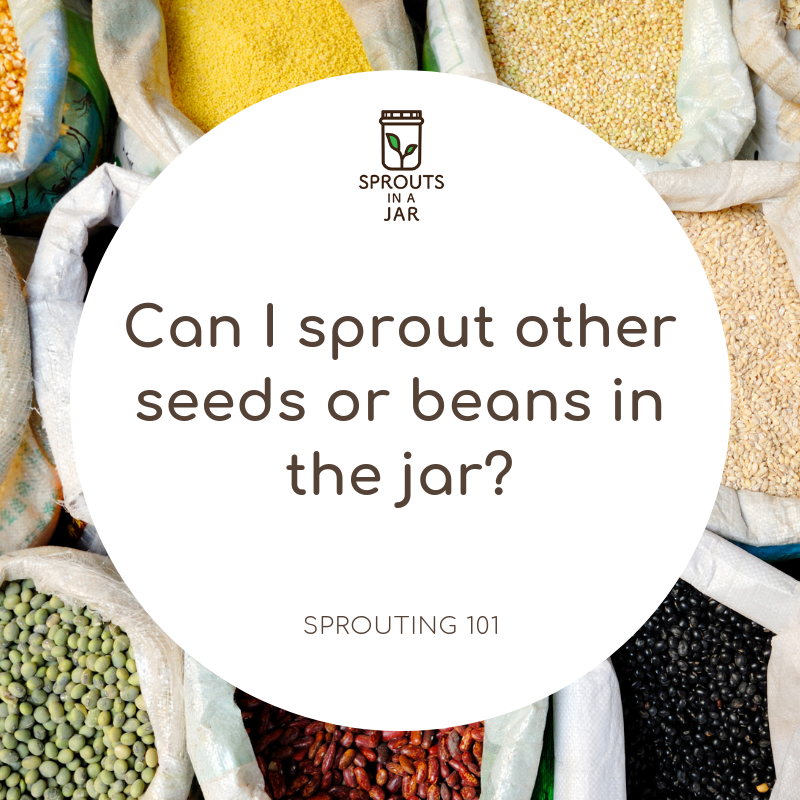 Apart from the 3 seeds we are selling at Sprouts in a Jar, there are a lot of seeds, grains or beans that you may try sprouting too. While for the question, the answer is yes for most of them with a few tricks. For example, basil, mizuna, mustard, cress and rocket belong to a group of seeds called gelatinous seeds which become sticky when soaked in water and retain water all over their surface. They need a little bit of special attention to get past the gelatinous phase and into the actual sprouting.
These varieties are best grown with medium, in soil, on a thickness of paper towels in a flat dish or tray and kept moist by sprinkling water over them regularly. Once the sprouts are standing up (after 5-6 days), you can harvest and enjoy your microgreens.
If you insist on using a jar to grow these seeds, the easiest way to sprout gelatinous seeds is to mix them (~10%) with other regular sprouting seeds (~90%) in small quantities.  For example, if you are sprouting 10g of alfalfa or clover, substitute 1g of cress. This way, the gelatinous substance is diluted through other seeds and all will sprout normally.
Want to learn more about sprouting?