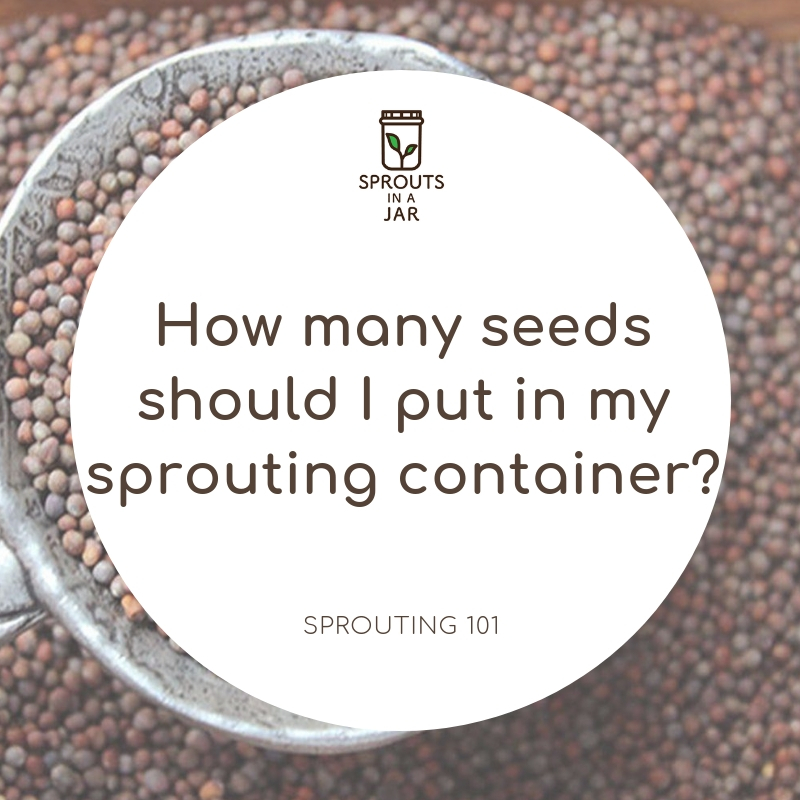 Sprouting 101: How much seeds should I put in my sprouting container?
There is no absolute correct answer to this question as we can use any container for sprouting and our jar is just making it simpler. The golden rule of optimal sprouting seeds number is whenever it covers the bottom of the container (see below). This ensure that your seeds have enough space to breath and grow happily.
Want to learn more about sprouting?