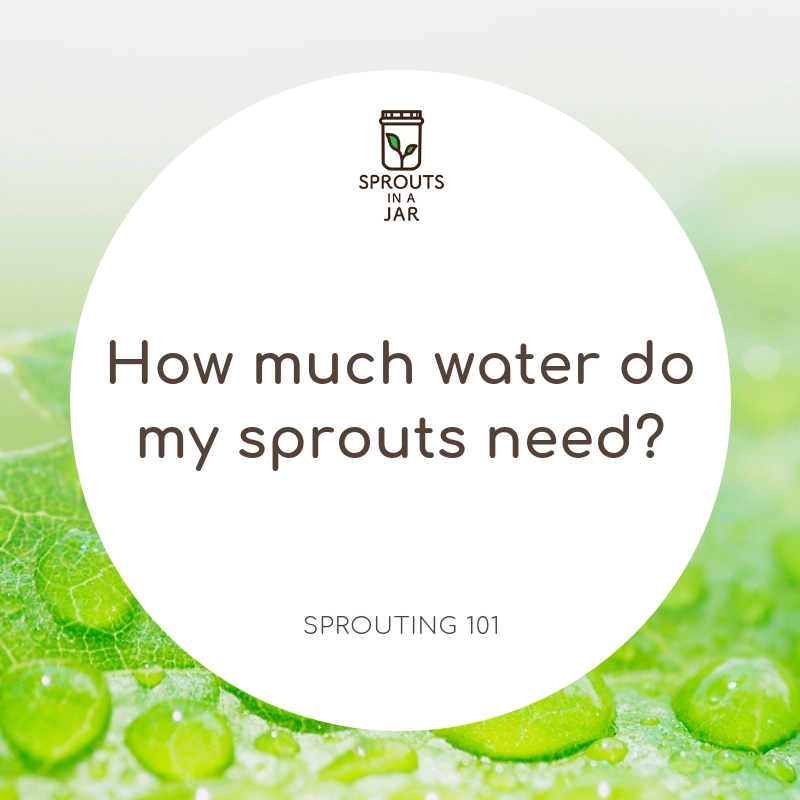 How much water do my sprouts need?
Water is an essential element for every plants and the three main steps of sprouting that involves water are soaking, rinsing and draining.
We start our sprouting journey from soaking our seeds. Soaking properly wakes our seeds up but soaking too long kills them. That's why we have to drain the water off after soaking.
Bear in mind that our seeds don't need too much water to sprout, rinsing them with high pressure cold water gives our seed enough moisture and keep them clean and oxygenated.
Draining the seeds after rinsing in a must. The amount of water is regulated throughout draining. We don't need to give additional amount of water to the seeds for growing as too much water may kill our sprouts. All we need to do is to rinse them and keep them loosen after draining.
我的菜苗需要多少水來成長呢?
水是植物生長必不可少的元素,而種植菜苗時涉及到水​​的三個主要步驟則是浸泡,沖洗和瀝水。
浸泡種子是我們種植之旅的開端。適當的浸泡可以喚醒我們的種子,但浸泡太久卻會殺死它們。依不同種子的需要,浸泡種子8-12小時後,必須把水倒掉瀝乾。
請記住,我們的種子不需要太多的水份來發芽。在每天兩至三次的沖洗過程中,種子已經可以吸收足夠水份,而利用清涼及高壓的自來水沖洗種子則可以給予種子更多氧氣及沖走廢物,令長出來的菜苗更健康和美味。
沖洗後瀝乾種子是一個重要的步驟,保持種子乾爽及令種子有更多空間生長是種植的好習慣,除了每日兩至三次的沖洗及晾乾以外,不需要額外淋水,因為太多水份是會把菜苗殺死的,要小心注意。